The Star Alliance, launched on May 14, 1997, is the oldest, largest and most awarded airline alliance in the world.




XL Airways France is a French airline based at Charles de Gaulle International Airport, it is part of the XL Leisure Group. Formed as Star Airlines the airline was renamed when it was taken over by the XL Leisure Group.

The carrier operates scheduled flights mainly to long-haul destinations in Africa and the Middle East and charter flights to medium-haul destinations in the Mediterranean, and it also serves destinations to the Caribbean.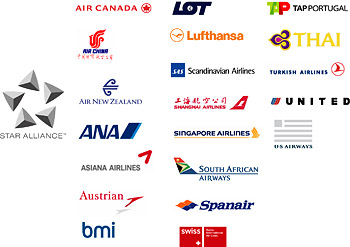 In 2006, the Star Alliance network was, once again, voted the Best Airline Alliance at the Business Traveller Awards. Previously, the Star Alliance network swept up three prestigious awards as the "Alliance of the Year" in 2003.  Aside from the US and UK "Business Traveler Magazines", the coveted accolade was also accorded the world's leading airline grouping in a study conducted by Skytrax, one of the world's top market research companies in the travel business.