JetBlue Airways took to the air on February 11, 2000 with the inauguration of service between New York City's John F. Kennedy International Airport and Fort Lauderdale, FL. The airline now serves 63 cities around the country and the Caribbean with a fleet of 163 new, environmentally friendly, aircraft. Every JetBlue aircraft is outfitted with roomy all-leather seats, each equipped with the DIRECTV® System offering up to 36 channels of DIRECTV® programming.

JetBlue's origins date back to 1993, when CEO David Neeleman sold his first airline, Salt-Lake City based Morris Air, to Southwest Airlines. It was as a founder and President of Morris Air that Neeleman proved that innovative, high-quality airline service coupled with low fares will attract a strong and loyal market.

Following the sale of Morris Air, Neeleman went on to help launch WestJet, a successful Canadian low-fare carrier, and to develop the e-ticketing system he had implemented at Morris Air into Open Skies, the world's simplest airline reservation system. Neeleman sold Open Skies to Hewlett Packard in 1999.

With three successful aviation businesses under his belt, Neeleman decided the time was right to bring his airline formula to the world's largest aviation market, New York City. In July 1999, having secured a hand-picked management team and $130 million in capital funding from investors such as Weston Presidio Capital, George Soros and Chase Capital, Neeleman surprised the aviation industry with the announcement of his plan to launch a new airline that would bring "humanity back to air travel."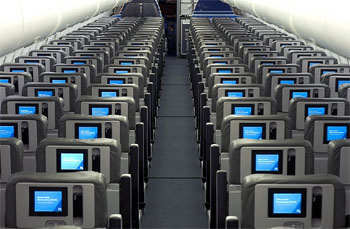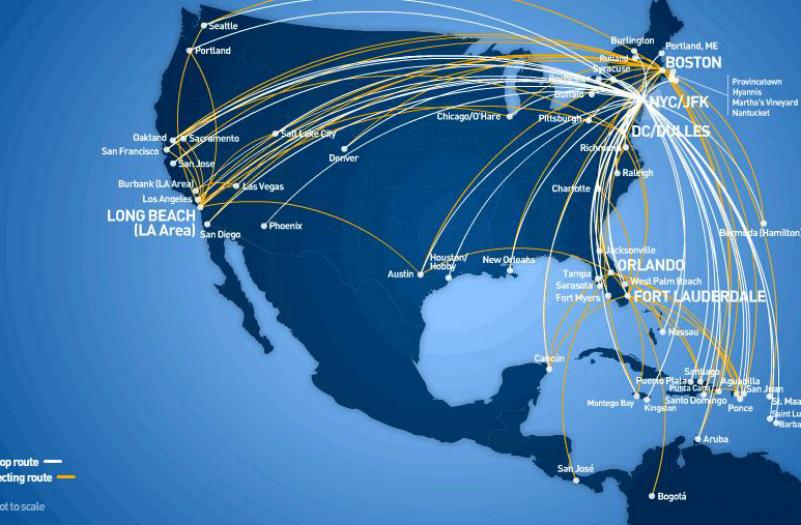 JetBlue is a low-cost passenger airline that provides customer service at low fares primarily on point-to-point routes.The Company focuses on serving markets that previously were underserved and large metropolitan areas that have had high average fares. The airline mainly serves destinations in the United States, along with flights to the Caribbean, The Bahamas, Bermuda, Barbados, Colombia, Costa Rica, Dominican Republic, Jamaica, Mexico and Puerto Rico. As of May 23, 2013 JetBlue serves 78 destinations in 22 states, and twelve countries in the Caribbean, South America and Latin America


New Service

Boston, MA (BOS) and Houston, TX (HOU) starts July 25, 2013

Hartford, CT (BDL) and Fort Myers, FL (RSW) starts October 24, 2013

Hartford, CT (BDL) and Tampa, FL (TPA) starts October 24, 2013

Worcester, MA (ORH) and Fort Lauderdale, FL (FLL) starts November 7, 2013

Worcester, MA (ORH) and Orlando, FL (MCO) starts November 7, 2013

Chicago, IL (ORD) and San Juan, PR (SJU) starts November 20, 2013

Fort Lauderdale, FL (FLL) and Lima, Peru (LIM) starts November 21, 2013*

Fort Lauderdale, FL (FLL) and Port-au-Prince, Haiti (PAP) starts December 05, 2013*

New York, NY (JFK) and Port-au-Prince, Haiti (PAP) starts December 05, 2013

JetBlue